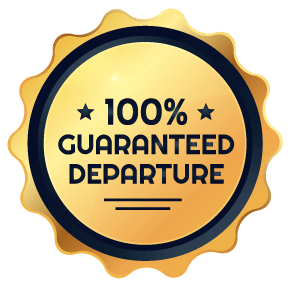 Day tour.
Registered guide, entrance fees.
Available from April 1st to October 31th.
AVIGNON / SAINT-REMY-DE-PROVENCE
Pick up: 09:00 Aix en Provence tourist office. (Wednesday and Saturday).
At 9.00 AM, meet your guide at the tourist office in Aix-en-Provence. While traveling in our 8 passengers minivan with air conditioning and comfortable seats to Avignon historical city, you will enjoy listening to our expert guide about the magnificent Provence.
Guided visit of Avignon, labeled City of Art and History : Famous Bridge of Avignon, Popes' Palace, Covered Market, Middle Age Town.
You will be amazed by Avignon's magnificent historical center. You will enjoy discovering the ancient impressive and rich architecture, its middle age town streets and shops, and its delicious covered market where local merchant will offer you delightful tasting of their fresh and regional products like olives, tapenade, cheeses and much more.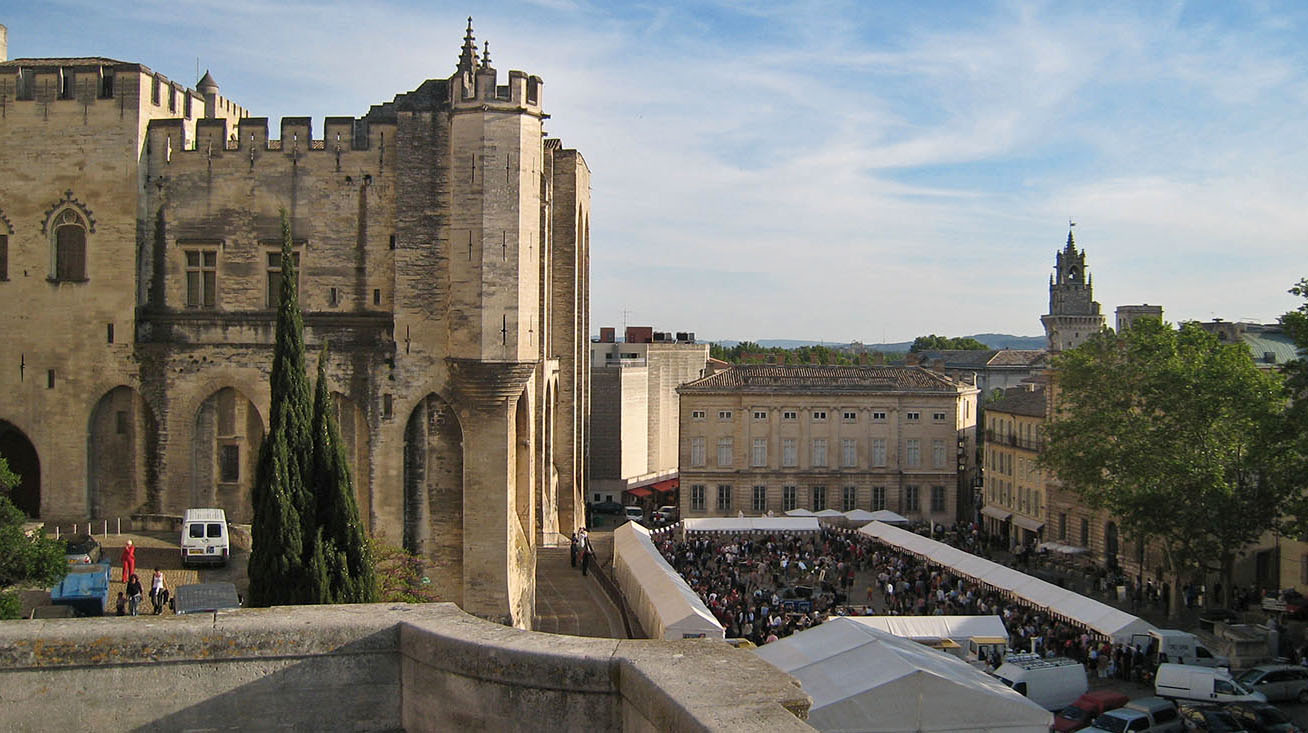 The Bridge of Avignon, listed in the World Heritage by UNESCO
Nestled within magnificent 13th century rampart along the large Rhone River, this ancient hub of the Liguro-Celtic civilization and Roman city became the capital of the Catholic Church of Rome in the 14th century. To start this fascinating visit, the The Bridge of Avignon, above the Rhone Riverandthe world renowned Popes' Palace, both listed in the World Heritage by UNESCO.
The Popes' Palace, listed in the World Heritage by UNESCO
The Popes' Palace is an impressive and austere looking fortress, built in less than twenty years by two popes, as the symbol of the power and wealth of the Catholic Church. With 15,000 square meters of living space, the equivalent of 4 Gothic cathedrals, it is the biggest Gothic palace in the world. As for the bridge, completed in 1185, the "Pont d'Avignon" (actual name being bridge Saint Bénezet) is worldly known due to the lovely children's song "Sur le pont d'Avignon" and its miraculous still standing Chapel that hosted the remains of Saint Benezet.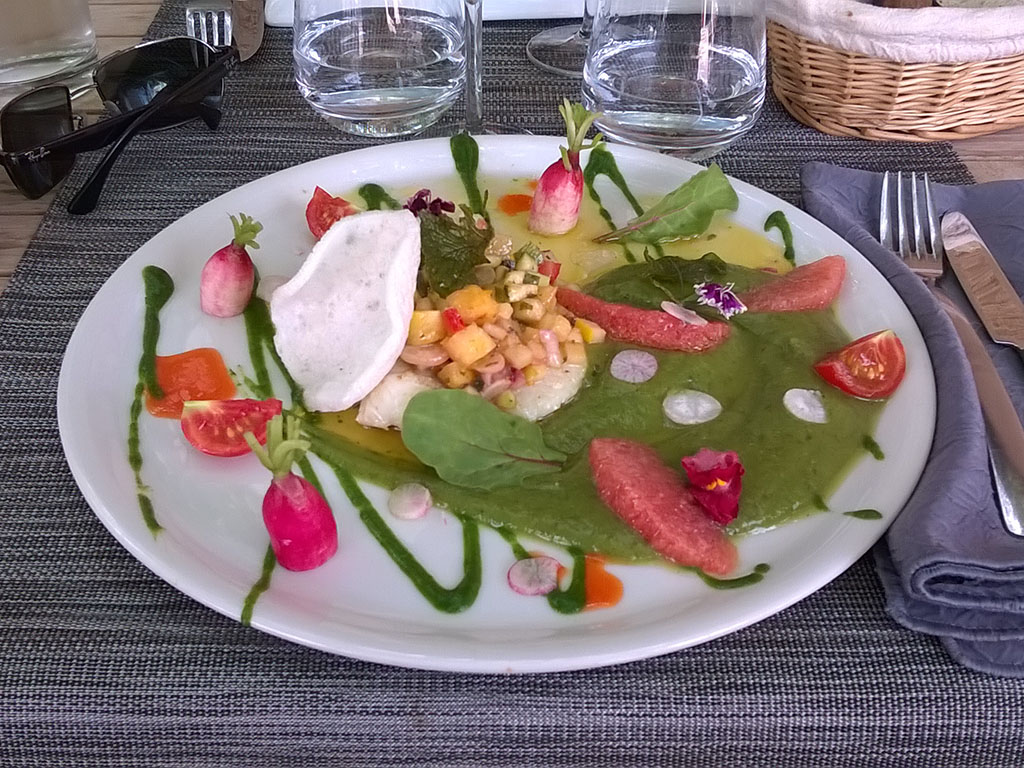 Lunch at your leisure.
Guided tour of the Pont du Gard, listed in the World Heritage by UNESCO
You will start the afternoon discovering a world renowned fascinating Roman monumental aqueduct and its Pont du Gard. This bridge is part of the longest aqueduct built by the Roman Colony of Nemesus (Nimes) to provide running water for its baths, public fountains of Nîmes, and luxury villas of retired roman generals. It is an enduring work of amazing engineering.
Les Alpilles, Guided Visit of Saint-Rémy-de-Provence, Wine Tasting.
Les Alpilles is the name of a small rocky mountain range that became a national park renowned for its olive tree groves and vineyard, and quaint lovely and chic villages such as Saint Rémy de Provence. This is the Van Gogh's Provence, with wild Iris, sunflower and lavender fields, olive oil and local honey.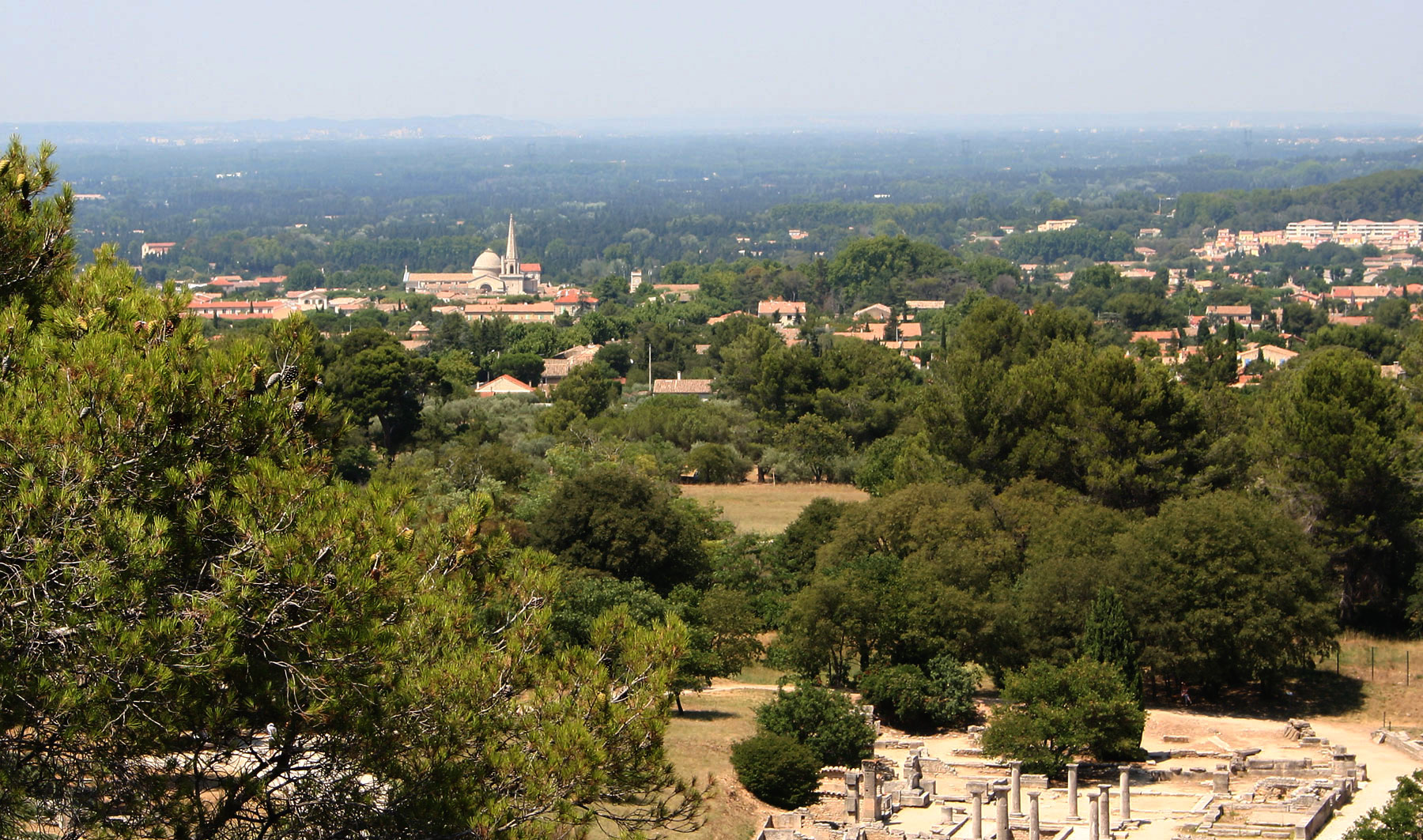 Birth village of Nostradamus, Saint-Rémy-de-Provence is a village that offers all the charm of a typically Provencal way of life. You will stroll along the boulevards under the shade of century-old plane trees. You will enjoy the architectural mixture of a middle age and elegant renaissance style buildings. Wander around the narrow little streets, discovering squares where fountains play, attractive boutiques and art galleries that make the town's historic center so lively.
Les Alpilles has an organic wine appellation called "Baux-de-Provence" which is the name of one of its village. This appellation can be defined as much in terms of the unique, multi-faceted character of the soil as by the choices made by the men who work it. Every vineyard, except one, is either certified organic or biodynamic. The most beautiful and elegant domain nestled there. You will enjoy an exquisite wine tasting and learn all about its rich taste and traditions of wine making in this area of Provence. These winemakers are united by their mutual determination to preserve their land as it is, naturally protected and dried by the mistral wind. The varieties of grapes for this AOC are Grenache, Mourvèdre, Syrah, Cabernet Sauvignon, Cinsault, and Counoise. Many of the vineyards are still traditionally harvest by hand.

06:00PM: Drop off in Aix en Provence. End of the tour.
This tour includes
Transportation in a comfortable full options minivan for the day, English speaking escort guide, guided tour of Avignon (sightseeing of the Palace of the Popes and Pont d'Avignon), wine tasting and sightseeing in Alpilles National Park, Tour at Le Pont du Gard, 8 passengers maximum per vehicle.
This tour doesn't include
Personal expenses, extra, other drinks, meals, hotel pick up 15.00 € per person (hotels located in Aix en Provence surroundings). Gratuities for the expert guide.
| | |
| --- | --- |
| Duração do tour | 1 dia |
| Tipo de tour | Pequenos grupos |
| Van | Tour semiprivado ou privado. O transporte desta excursão é operado em vans com opções completas e confortáveis. Máximo 8 passageiros por van. |
| Crianças | Preço reduzido para crianças menores de 12 anos. Gratuito para crianças menores de 3 anos de idade. |
| Guia | Tour semiprivado ou privado. Esta excursão é acompanhada por um Guia oficial Intérprete. O guia oferece um passeio pelos monumentos e apresenta a história e a arquitetura dos locais e cidades visitados. |
| Destination Code | FR QXB | Aix-en-Provence |

Especialista em roteiros personalizados em toda a França desde 2003 !
Você gosta de este roteiro, mas não deseja compartilhar o microônibus com outros hóspedes? Temos o ajuste perfeito para você! Aproveite esse roteiro numa base privada!
Exclusividade de um motorista guia que fale português.
Transporte particular em um microônibus Mercedes confortável com todas as opções.
Colheita e entrega complementar no seu hotel.
Nossos guias não vai lhe dar uma palestra, mas ele vai levá-lo como um amigo e de uma forma descontraída, revelando muitas anedotas! A garantia de ter um tour totalmente adaptado ao seu perfil, suas dúvidas e as suas preferências!
Reviews
By
Nancy M.
on 12 Oct 2017
(

HISTORIC ALPILLES: Avignon, Pont du Gard and Châteauneuf du Pape - Small Group Day Tour - Wednesday and Saturday

)
:
Extraordinary and enjoyable tour
For our excursion to Avignon, Pont du Gard and wine tasting at the Chateauneuf du Pape our guide was Annissa Bencherif. She too was delightful as well as extremely knowledgeable – about French history, culture, architecture and art! She was most energetic, tirelessly herding us graciously from one place to another while sharing a wealth of knowledge. We loved the charming café selected for lunch. The menu choices were again excellent and representative of French cuisine. The other guests on the tour were most enjoyable company, well -traveled and delightful.
HISTORIC ALPILLES: Avignon, Pont du Gard and Châteauneuf du Pape - Small Group Day Tour - Wednesday and Saturday
Customers who bought this product also bought
Customer ratings and reviews