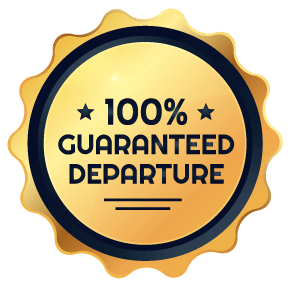 Day tour.
Registered guide, entrance fees.
Available from April 1st to November 18th.
CASSIS / BANDOL
Pick up: 09:00AM Aix en Provence Tourist Office. (Thursday).
At 9.00AM, meet your guide at the tourist office in Aix-en-Provence. Our 8 passengers minivan has air conditioning and comfortable seats.
It takes barely 1h to arrive in Cassis. A nice occasion for you to hear more about Provence and taking time to admire the magnificent landscape around: sharp hills, exuberant vineyards, colorful villages, olive groves and the typical Provencal garrigue.
Calanques de Cassis
Welcome on board for a cruise to the famous Calanques. They represent a long stretch of coastline indented by a series of narrow inlets walled by limestone cliffs. You will be fascinated by the narrow bays of fine white sand meeting warm cobalt shallows, surrounded by towering pale bright cliffs bearing sparse precariously sited trees. Magical and enchanting coves are a paradise for scuba diving, climbing, hiking, discovery of the fauna and flora.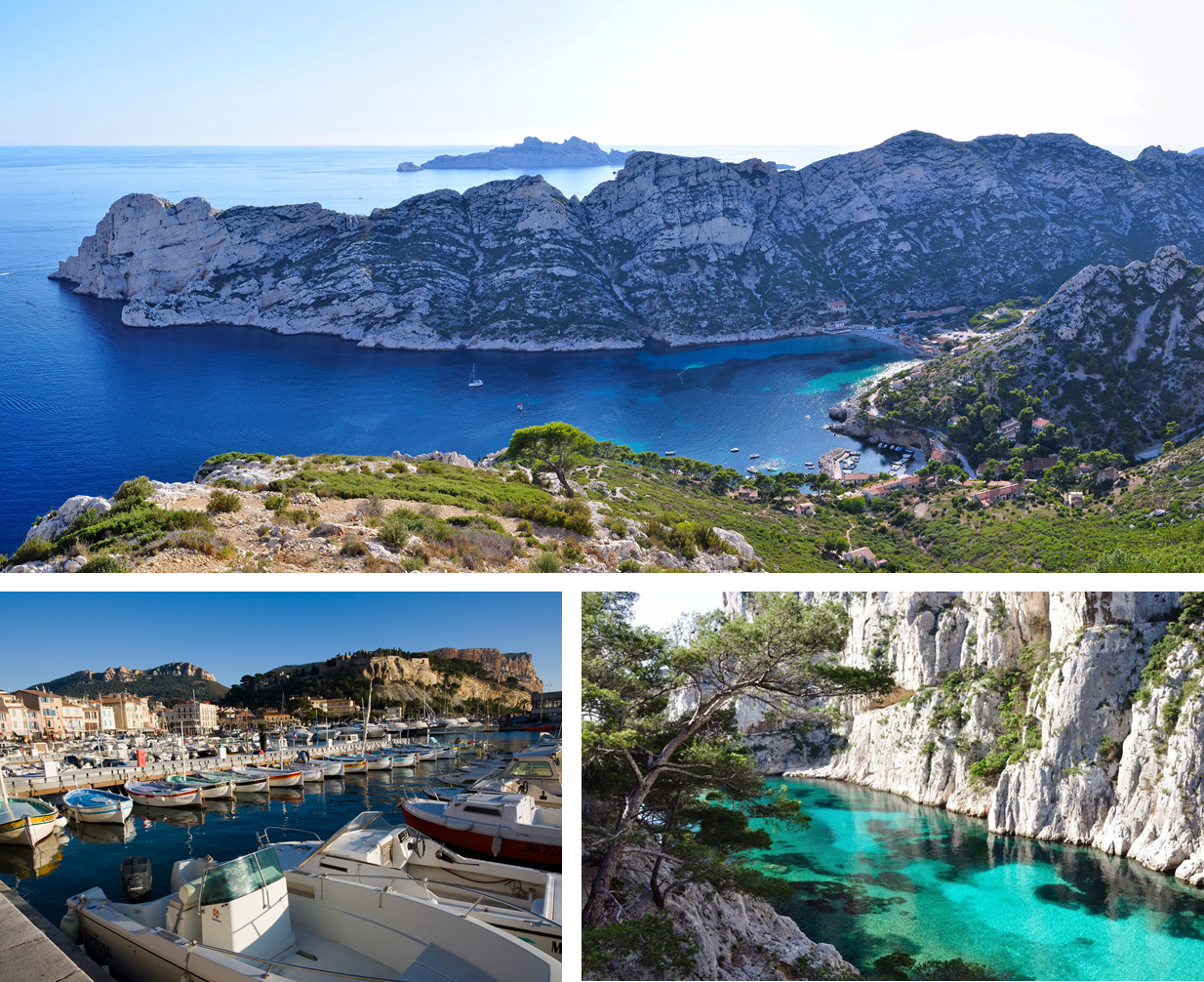 Guided tour of Cassis
The harbor of Cassis snuggles at the bottom of a steep bowl of land surrounded by lush vines and pine trees. The town is dominated by the Cap Canaille, 400 m high. Cassis is a very ancient fishing port, as well as a coral trade counter. In the 18th century, the village was rebuilt on the old ruins, resulting in a more regular layout than most other medieval villages. A walk through the old village streets will reveal old fountains, open-air artists market and some nice old buildings, some dating back to the 16th century, and some restored with the colorful pastels of Provence. Cassis is also famous today for its local wine, mainly whites, but also rosé and red.
Guided tour and wine tasting
Laid in the heart of the Provencal vineyard, Cassis offers several possibilities to taste the best of local terroir. The village is famous to be the first AOC (controlled area appellation) created in Provence in 1936. 200 hectars are producing red, rosé and white wines, based on mourvèdre, grenache, cinsault, marsanne and clairette grapes. The perfect occasion the have a break before lunch.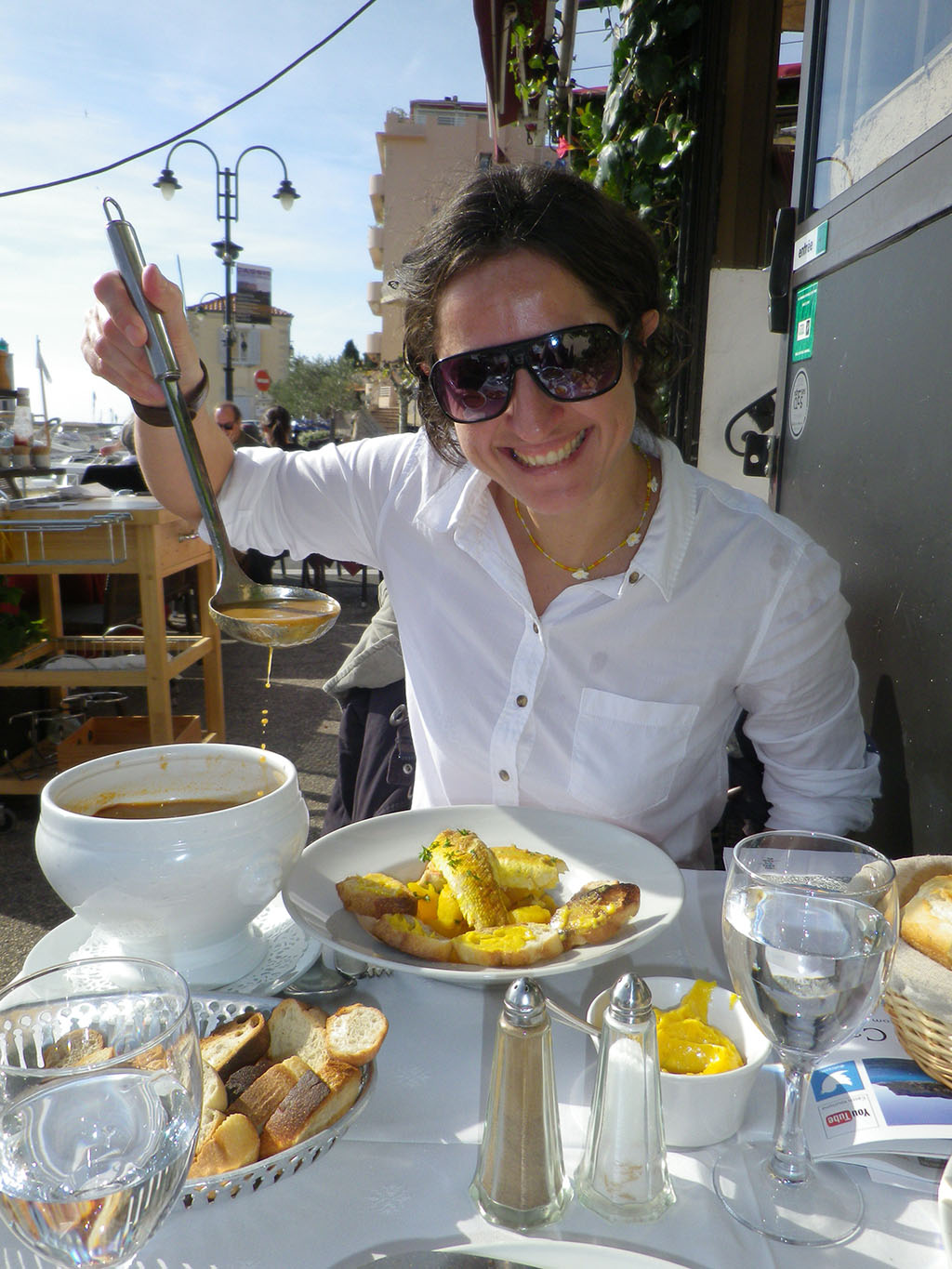 Lunch at your leisure.
Bandol Vineyards Sightseeing
The wine region of Bandol overlooks the sea. This sightseeing is the best occasion to see mourvèdre, cinsault and grenache, but also carignan and syrah grapes as far as your eyes can see. The Bandol AOC covers 8 villages representing around 1500 hectares on silicon & limestone soils. Thanks to warm weather and wind, intensity of red colours and density of tannins are the keywords to characterize red Bandol wines as well as spicy flavor and little red fruits note can define rosé Bandol wines. Clairette, ugni blanc and bourboulenc grapes offer delightful white wines.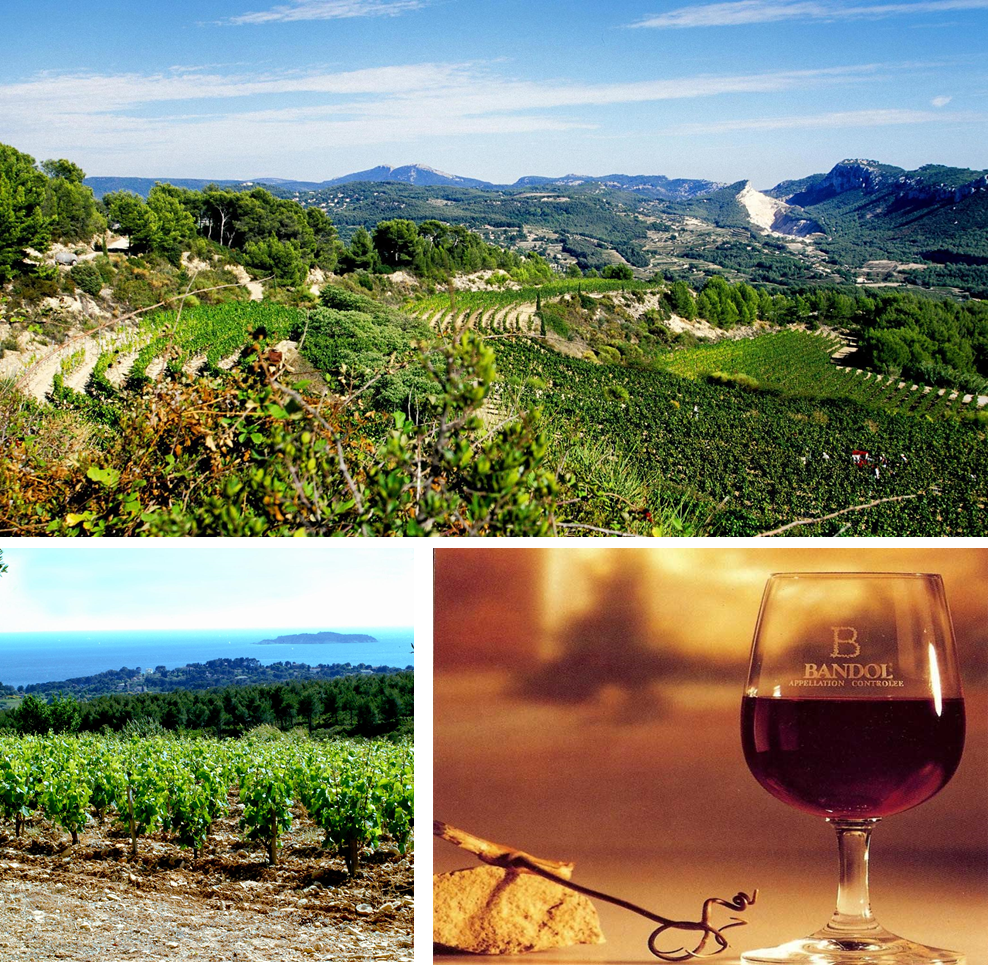 Oil and Wine producer
Olives and grapes are since the age of time major emblems of Mediterranean culture. Olive oil was actually nicknamed "the green gold". Phenicians, Greeks and Romans introduced and developed olive oil and wine production, making Provence worldwide known for it. Still today, this trade activity is very flourishing. We selected for you a splendid Provencal Domaine, totally favorable to discover two of the main taste ambassadors of southern France. Enjoy this last step before turning back home.
At 06.00PM, your guide will drop you off at Aix-en-Provence tourist office.
This tour includes
Transportation in a comfortable full options minivan for the day, English speaking escort guide, Boat excursion in Cassis (according to the weather) to discover 3 Calanques (45 min), guided tour of the city of Cassis, guided tour and wine tasting at a local domain, sightseeing in Bandol vineyard, tour and tasting wine maker at a local domain.
8 passengers maximum per vehicle.
This tour doesn't include
Personal expenses, extra, other drinks, meals, hotel pick up 15.00 € per person (hotels located in Aix en Provence surroundings).
| | |
| --- | --- |
| Duração do tour | 1 dia |
| Tipo de tour | Pequenos grupos |
| Van | Tour semiprivado ou privado. O transporte desta excursão é operado em vans com opções completas e confortáveis. Máximo 8 passageiros por van. |
| Crianças | Preço reduzido para crianças menores de 12 anos. Gratuito para crianças menores de 3 anos de idade. |
| Guia | Tour semiprivado ou privado. Esta excursão é acompanhada por um Guia oficial Intérprete. O guia oferece um passeio pelos monumentos e apresenta a história e a arquitetura dos locais e cidades visitados. |
| Destination Code | FR QXB | Aix-en-Provence |

Especialista em roteiros personalizados em toda a França desde 2003 !
Você gosta de este roteiro, mas não deseja compartilhar o microônibus com outros hóspedes? Temos o ajuste perfeito para você! Aproveite esse roteiro numa base privada!
Exclusividade de um motorista guia que fale português.
Transporte particular em um microônibus Mercedes confortável com todas as opções.
Colheita e entrega complementar no seu hotel.
Nossos guias não vai lhe dar uma palestra, mas ele vai levá-lo como um amigo e de uma forma descontraída, revelando muitas anedotas! A garantia de ter um tour totalmente adaptado ao seu perfil, suas dúvidas e as suas preferências!
Reviews
By
Kevin H.
on 13 Nov 2017
(

MEDITERRANEAN PROVENCE: Cassis and Bandol - Provence Small Group Day Tour - Thursday

)
:
Special time in Provence with Annissa
This is Kevin Hausmann from Denver, Colorado. Jena and I would like to thank you again for your generosity and for making our time in Provence special.
MEDITERRANEAN PROVENCE: Cassis and Bandol - Provence Small Group Day Tour - Thursday
Customers who bought this product also bought
Customer ratings and reviews