Tour de un dia todo incluido.
Almuerzo y bebidas.
Guia nacional, entradas.
Disponible de Abril 1 a Noviembre 18.
AVIGNON / CHATEAUNEUF DU PAPE
Recogida : 09:00 oficina de turismo de Aix en Provence. (miércoles y sàbado)
A las 9 su guía les recoge en la oficina de turismo de Aix-en-Provence con el microbús climatizado (máx. 8 pasajeros).
Alrededor de la 10 am: visita del centro histórico de Avignon, capital de la cristiandad en el siglo 14: palacio de los papas, ciudad con murallas, y el famoso puente.
Palacio de los papas, patrimonio mundial de la humanidad por la UNESCO
Esta Fortaleza impresionante y austera, edificada en menos de 20 años por 2 papas, es el símbolo de la importancia de la iglesia en el mundo Cristiano occidental en el siglo 14. Con 15,000 metros cuadrados de espacios habitables, el equivalente de 4 catedrales góticas, es el palacio gótico más grande en el mundo. Pueden visitar 20 cuartos y descubrir frescas italianas espectaculares. El palacio de los Papas, con 600 000 visitantes al año, es uno de los 10 monumentos más visitados por año en Francia.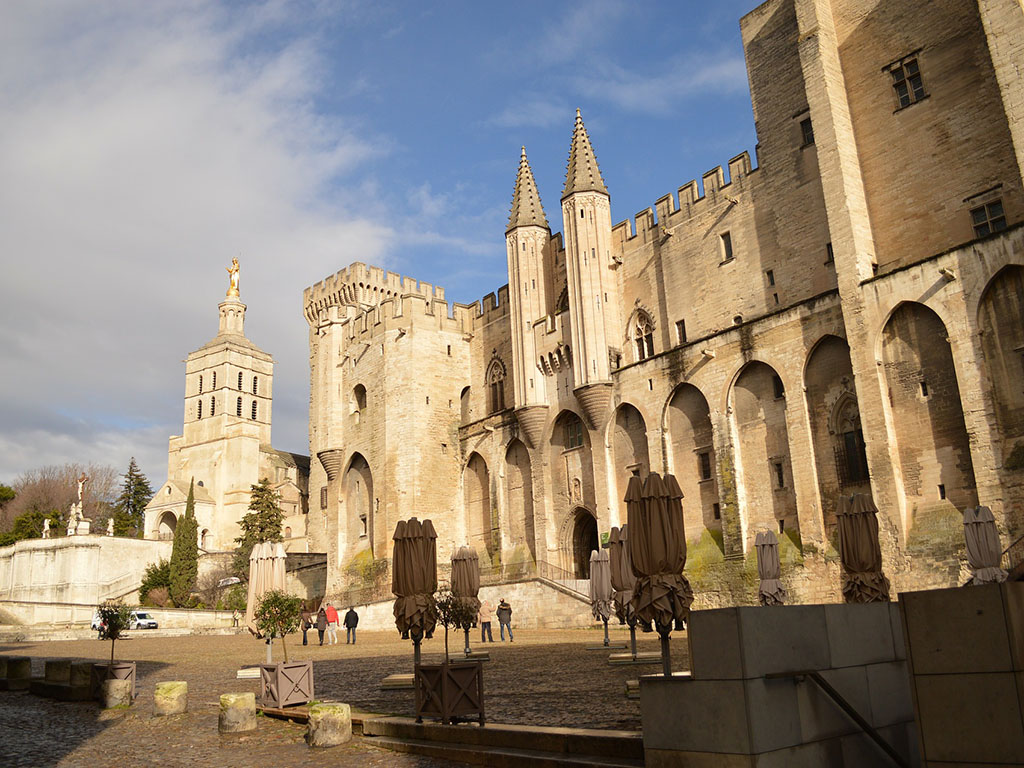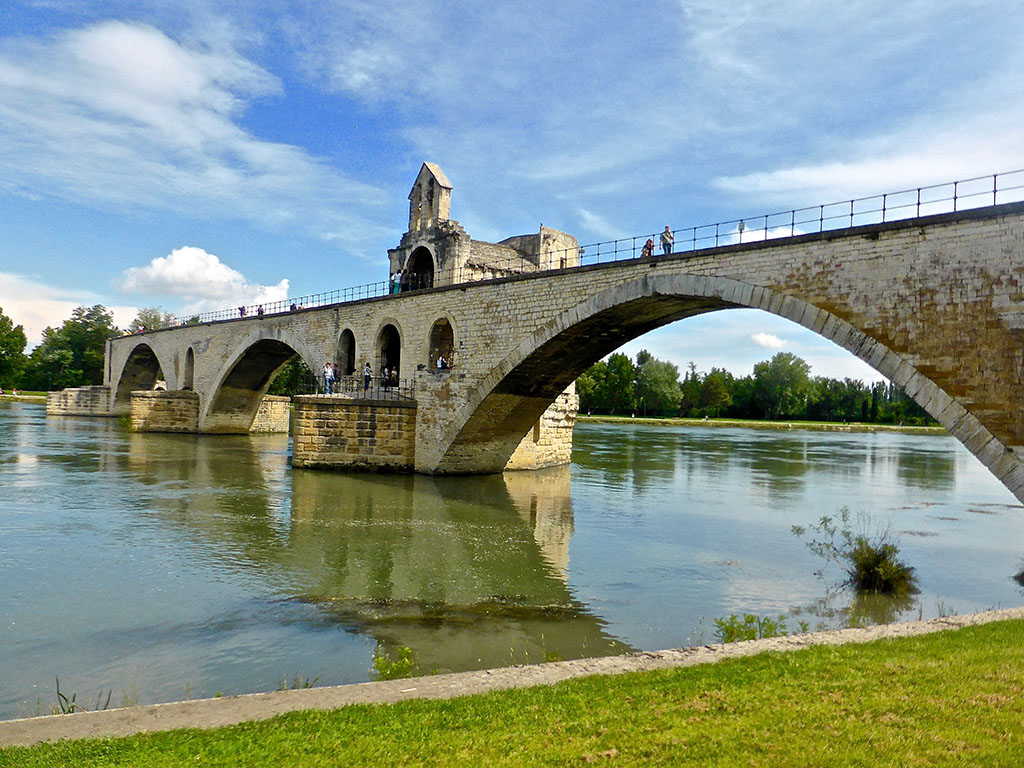 El puente de Avignon, patrimonio mundial de la humanidad pour la UNESCO
Este puente, cuyo verdadero nombre es puente Bénezet, es famoso a través del mundo por la canción de los niños "Sur le pont d'Avignon". Fue terminado en 1185, creando el único sitio para cruzar el Rhône entre Lyon y el mediterráneo. El puente originalmente medía 900 metros y tenía 22 arcadas. Hoy, solo sobran 4 arcadas y una capilla.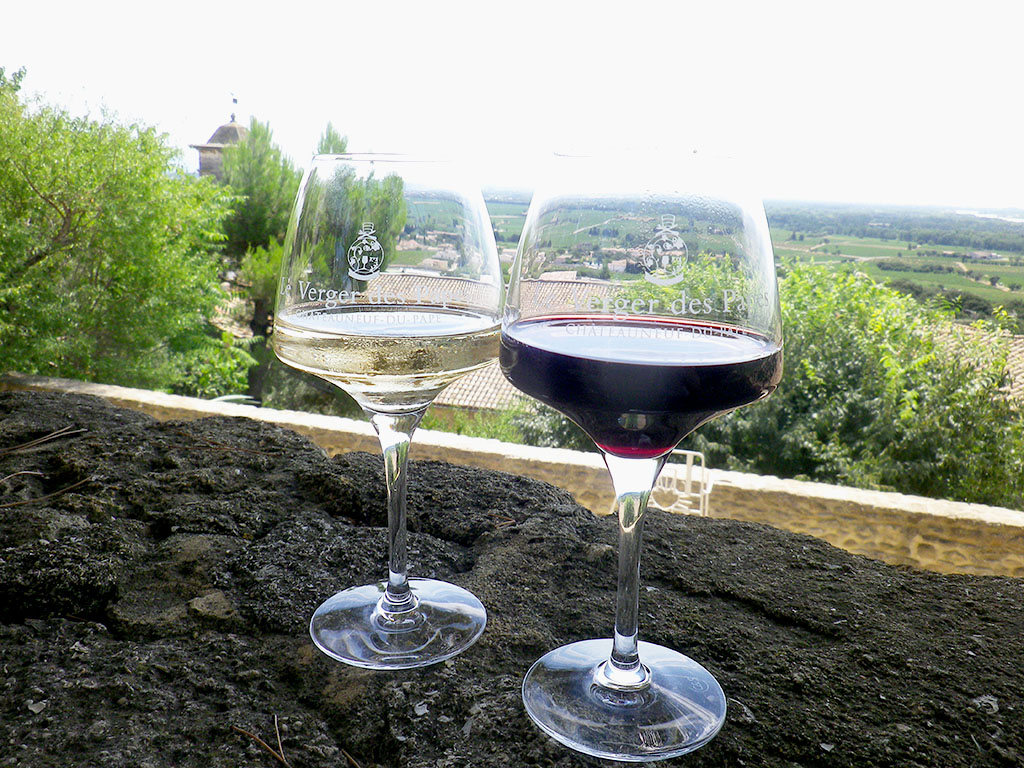 Visita de una bodega y cata de vinos en Châteauneuf du Pape
En el siglo 14, los papas construyeron su residencia de verano en Châteauneuf. Plantaron el primero viñedo en suelo rocoso alrededor de su dominio. Hoy 18 variedades de uvas (Cinsaut, Grenache noir, Mourvèdre, Syrah etc) pueden ser usadas para producir este vino del sol con mucho cuerpo. Esta bodega, construida en el piedra natural, asegurando una conservación perfecta de los vinos, tiene más de 150 referencias en denominaciones como Châteauneuf du Pape tinto, Châteauneuf du Pape blanco o Côtes du Rhône.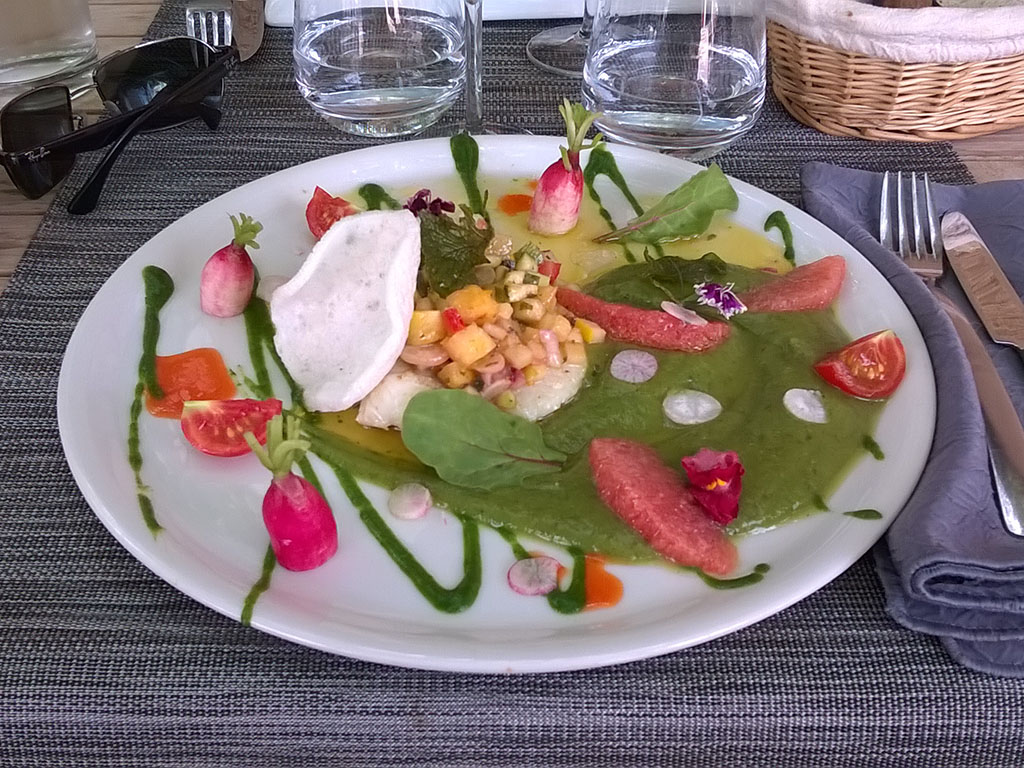 Almuerzo al Verger des Papes
Encima del pueblo, debajo de la sombra de los pinos, la terraza del Verger des Papes domina los viñedos y ofrece una vista excepcional del Mount Ventoux y de la ciudad de Avignon.
Visita del parque nacional de las Alpilles
El parque nacional des Alpilles, montañas rocosas con campos de olivos y viñedos, tiene pueblos pintorescos como Saint Rémy de Provence o les Baux de Provence. Es la Provence de Van Gogh, con iris, girasoles, campos de lavanda aceite de oliva y miel local.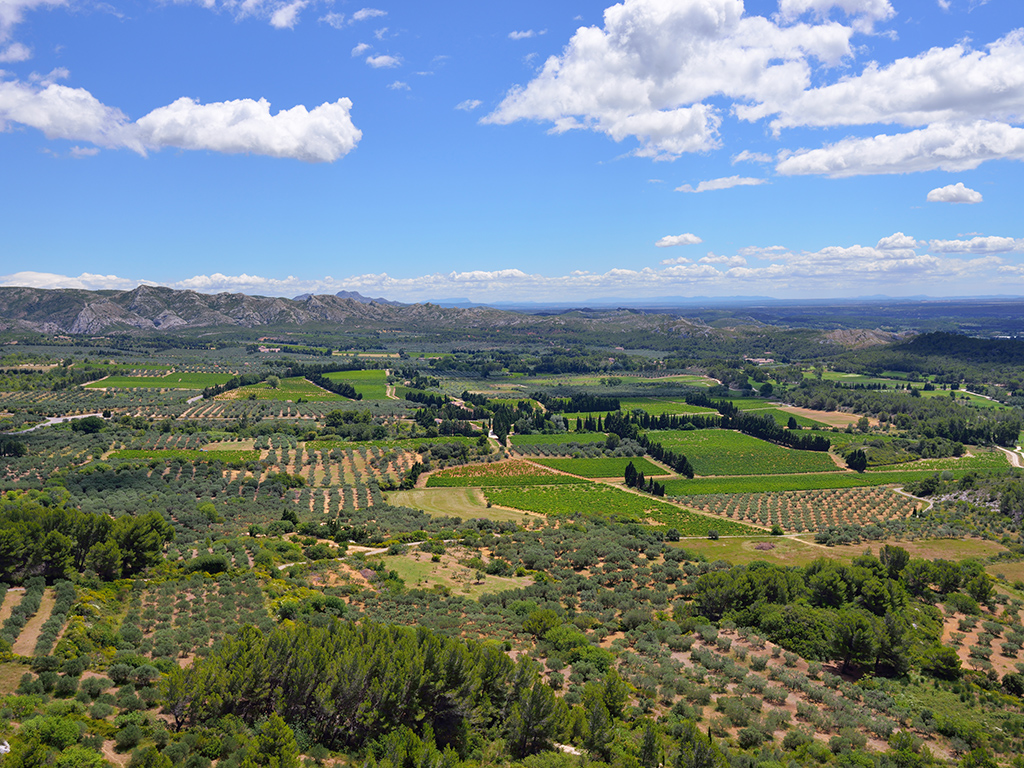 Visita guiada del The Pont du Gard, patrimonio mundial de la humanidad por la UNESCO
Este Puente monumental, Viejo acueducto romano, en un paisaje espectacular, era el proveedor de agua a la población de Nimes, de sus baños y Fuentes públicas.
This tour includes
Transporte en microbus comfortable y climatizado para un dia, guia bilingue, visita guiada de Avignon (visita guiada del Palacio de los papas y del Pont d'Avignon), cata de vinos en Châteauneuf du Pape,almuerzo en restaurante tradicional (bebidas incluidas), visita del parque nacional de Las Alpilles, visita guiada de Le Pont du Gard, visita guiada de una fabrica de jabon. 8 pasajeros maximum por vehiculo.
This tour doesn't include
Gastos personales, extra, otras bebidas y comidas, recogida al hotel (15.00 € por persona (hoteles situados en la region de Aix en Provence).
| | |
| --- | --- |
| Duration of the tour | 9 hours |
| Type of tour | Small group |
| Minivan | Semi private or private tour. The transportation of this excursion is operated in a comfortable full options minibus. Maximum 8 passengers per minibus. |
| Children | Reduced price for children under 12 years old. Free of charge for infants under 3 years old. |
| Guide | Semi private or private tour. This tour is escorted by an official Guide Interpreter. The guide gives you a tour of the monuments and presents you the history and architecture of the visited sites and towns. |
| Lunch | Traditional wine maker lunch and drinks are included in the tour. Lunches are hosted by winemakers to present you local specialties and good local wines. (Specific diets have to be mentioned 72h in advance). |
| Destination Code | FR QXB | Aix-en-Provence |
Experto en tours personalizados por toda Francia desde 2003 !
Le gusta este tour pero no quiere compartir el minibús con otros huéspedes? Tenemos el ajuste perfecto para usted! Disfrute de este tour en una base privada!
La exclusividad de un guía experto guía de habla hispana en la región.
Transporte privado en un minibús Mercedes confortable con todas las opciones.
Recogida y entrega complementaria en su hotel.
Nuestros guías no le darán una conferencia, sino que le llevará como un amigo y de una manera relajada, revelando un montón de anécdotas!
La garantía de tener un tour totalmente adaptado a su perfil, sus preguntas y sus preferencias!
Avignon, Pont du Gard y Châteauneuf du Pape - Excursion de un dia en Pequeno Grupo- Miercoles y Sabados
Customers who bought this product also bought
Calificaciones y evaluaciones de los clientes
Nadie ha efectuado una evaluación